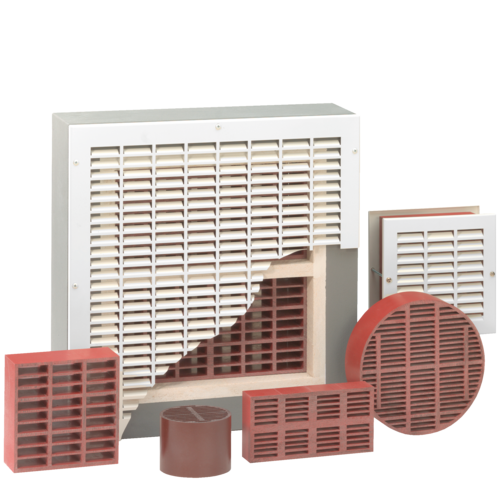 Intumescent Damper as overflow grill Type PXG
Fire resistance class: F30 - F120 in accordance with DIN 4102, part 2
1 hour Integrity when tested to BS 476, part 20
No moving parts
Easy to clean and assemble
Very good flow properties with the openings are parallel to the air flow, reducing turbulence
Resistant to high humidity and most corrosive / industrial air conditions
A new application is for installation in the fire protection cladding for switch cabinets which are forinstallation in all rooms with the exception of staircases
In the event of fire, the unit expands and completely closes off the fire compartment.
1 hour integrity when tested to BS 476, part 20.
For installation in partition walls and cable ducts.
Unit includes ventilation grilles made of sheet steel.
No maintenance.
Corrosion protection: Corrosion resistant against aggressive industrial air.
Installation Situations